Joined

Jun 8, 2018
Messages

2,797
Likes

5
Was LSU Stealing From a Hospital to Pay Players? It Sure Looks Like It.
FreakyT
https://thesoscall.com/2019/03/17/w...ospital-to-pay-players-it-sure-looks-like-it/
Do you think Al Davis' famous mantra of "Just Win Baby" extended so far as to harm sick people? Are rabid LSU fans football-drunk enough to steal almost a million dollars from a hospital in what *appears* to be an attempt to make their team more competitive? I'll let you draw your own conclusions.
Our Lady of the Lake fundraiser John Paul Funes took $810,000 and acted alone, audit says
Here are the juicier parts of the article as it pertains to NCAA football

John Paul Funes, a fundraising maven and high society fixture until being accused of fraud in November, acted alone in diverting more than $810,000 of donations for his own use, according to an independent auditor looking into his questionable financial transactions.

At least some of the money was used improperly to pay the parent of an LSU athlete.


"Over several years, he orchestrated a series of fraudulent transactions that involved the purchase and distribution of gift cards, charter flights and payments to individuals, including forged documents, invoices and signatures. He misled hundreds of people in and outside of our organization,"


The forensic investigation also revealed two instances between Funes and LSU. Hospital administrators said the Lake is "not involved and the outcome does not impact our operations, we will not have any further details or comments on this issue."

But LSU confirmed that Lake officials told the university general counsel of two findings involving Funes.

He reportedly gave Foundation money to the parent of an LSU athlete, ostensibly as wages for a job, according to two sources familiar with the investigation who asked not to be identified because both said they were not authorized to speak publicly.


in a statement issued by the university. "The second finding involves the hiring of a parent of a former LSU student-athlete from 2012-2015. The university is actively working with the NCAA to resolve this issue,"
​
Seems a tad fishy, eh?
I know, I know, what everyone might be thinking. This can't be that bad because this happened in the past, that LSU is working with the NCAA on the issue, and that they knew nothing about this.
Let me burst your bubble though right after you read
THIS
, on how bagmen work.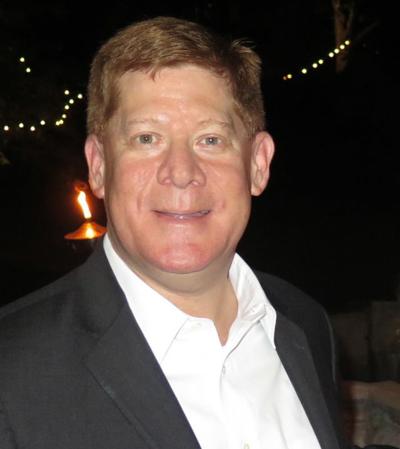 This guy right here, John Paul Funes, on the surface matches the criteria of what a bagman is. Note: I'm not calling him a bagman, I'm just reading the above linked articles and finding corollaries between the descriptions.
The guy is accused of stealing $810,000 dollars from a hospital charity and funneling at least *some* of it toward LSU student-athletes. LSU fans will point to the fact that the team itself clearly was not doing any of this due to the fact that he only paid a parent of a player. I don't know how he got caught doing that, but I'll say this. Bagmen work in cash, and cash only. If he only got caught doing THIS, and he was in fact a bagman, then it's more likely than not he was doing more than just what he got caught for.
From the article on bagmen

Even when I asked for and received proof — in this case a phone call I watched him make to a number I independently verified, then a meeting in which I witnessed cash handed to an active SEC football player — it's just cash changing hands. When things are done correctly, there's no proof more substantial than one man's word over another.
​
It's ignorant to think that the only NCAA violation he committed was on the books. Do you actually believe that the scenario of: John Paul Funes got caught committing the only two NCAA infractions he
ever
committed is more likely than the scenario of: This character committed numerous and widespread violations to the tune of hundreds of thousands of dollars and messed up and got caught on two of them?
Let's ask William of Ockham what we should believe.
Occam's razor
(also
Ockham's razor
or
Ocham's razor
(
Latin
:
novacula Occami
); further known as the
law of parsimony
(Latin:
lex parsimoniae
) is the problem-solving
principle
that essentially states that
"simpler solutions are more likely to be correct than complex ones."
​
We know that any perspective NCAA violations should be off of the books. That way, the accusations can come down to a contest of he-said-she-said between the conspirators and the NCAA should any complications arise. Using common sense and logic it's much easier to believe that the guy screwed up a couple of times while making numerous illegal transactions rather than screwing up on all transactions; of which were again, of the illegal variety.
Regardless it's a shame that LSU athletes were snatching money out of the hands of a hospital. I know first-hand that a good football team is good for a fans soul, but you know what else is? Good health. And I feel for the victims in the hospital who had their possible treatment funneled into the hands of say, a 5-star linebacker.
This is merely the tip of the iceberg, but I'm afraid we'll never know the full extent of the cheating, due to the fact that the majority of the crookedness was likely carried out how it is supposed to be done: in cash. There is the possibility of Funes singing like a canary in the face of investigators, but if I know anything about rabid football fans willing to lose a $300,000 dollar a year job for gridiron success, it's that a few more years in the can are probably worth not sinking the whole ship.
"It Just Means More"
Continue reading...